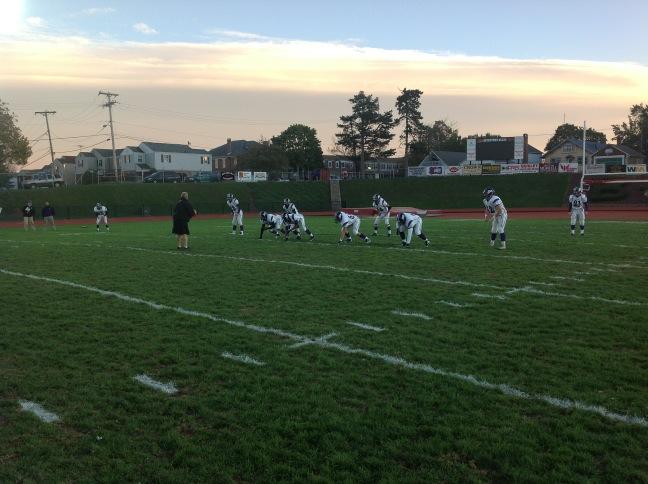 Phoenixville players warm up before Friday's game against Boyertown. (Darryl Grumling)
For the first time all year, Friday night is part showcase and part appetizer to a heavier-than-normal Saturday slate. But that doesn't mean we aren't on top of it.
Don Seeley is at Pottsgrove, where the first-place Falcons host surging Owen J. Roberts in an intriguing matchup he previewed in Friday's Mercury.
Jeff Stover is at Daniel Boone, where the Blazers hope to keep things moving in the first direction after picking up their first win last week.
Barry Sankey and Darryl Grumling are both on the scene at Boyertown, where the Bears host Phoenixville.
Jake Hallpman is at Upper Perkiomen where Pottstown comes calling.
Follow us on Twitter
@Pottsmercsports
for all the updates, and
click on our live scoreboard for all the scores
as they come in.
We'll also have in-game video highlights from Phoenixville-Boyertown, courtesy of Darryl Grumling.