Video of the Owen J. Roberts band getting ready for the game.
If you can believe it, we're already in Week 3 of the season. Where has the time gone?
Week 3 means PAC-10 showdowns across the board, along with the start of the season for The Hill School and Perkiomen School. Overall, we have seven games on the docket for tonight and two more tomorrow. Those games are listed below, along with our reporters on the scene and the Twitter handle you should be following for updates.
(... of course you are already following all of our Twitter accounts, right?)
First, enter our #MercPerk contest for this week for your chance to win a T-Shirt. Tweet us
@PottsMercSports
with the answer to the following question and the hashtag #MercPerk:
Pick the winners of tonight's four PAC-10 games (listed below. For the tiebreaker, guess the total points scored in the Pottstown/Boyertown game.
Tonight's Rundown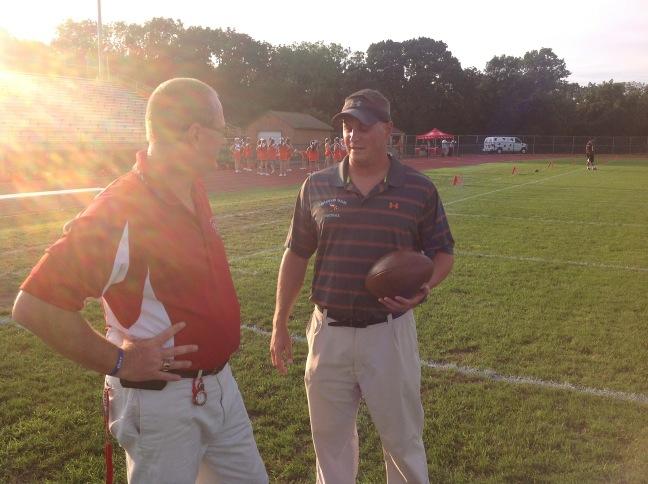 Owen J. Roberts' Tom Barr and Perkiomen Valley's Scott Reed chat during pregame warmups on Friday night. (Photo by Darryl Grumling)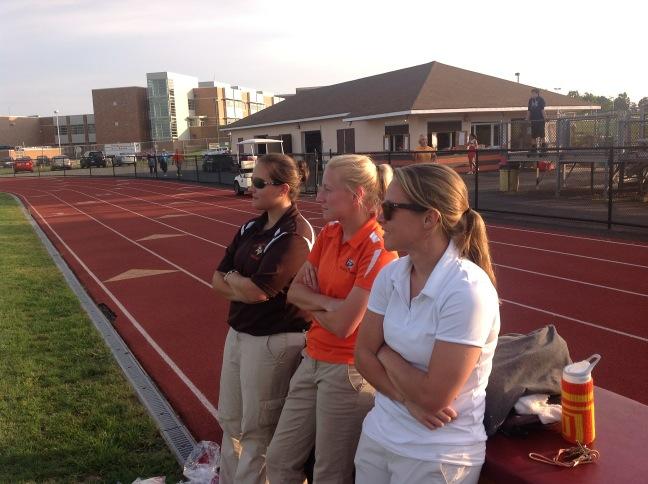 Perkiomen Valley training staff, from left, Karen Beaver, Tracey Hatch and Kelsey Martin, wait for the start of Friday night's showdown with Owen J. Roberts. (Photo by Darryl Grumling)